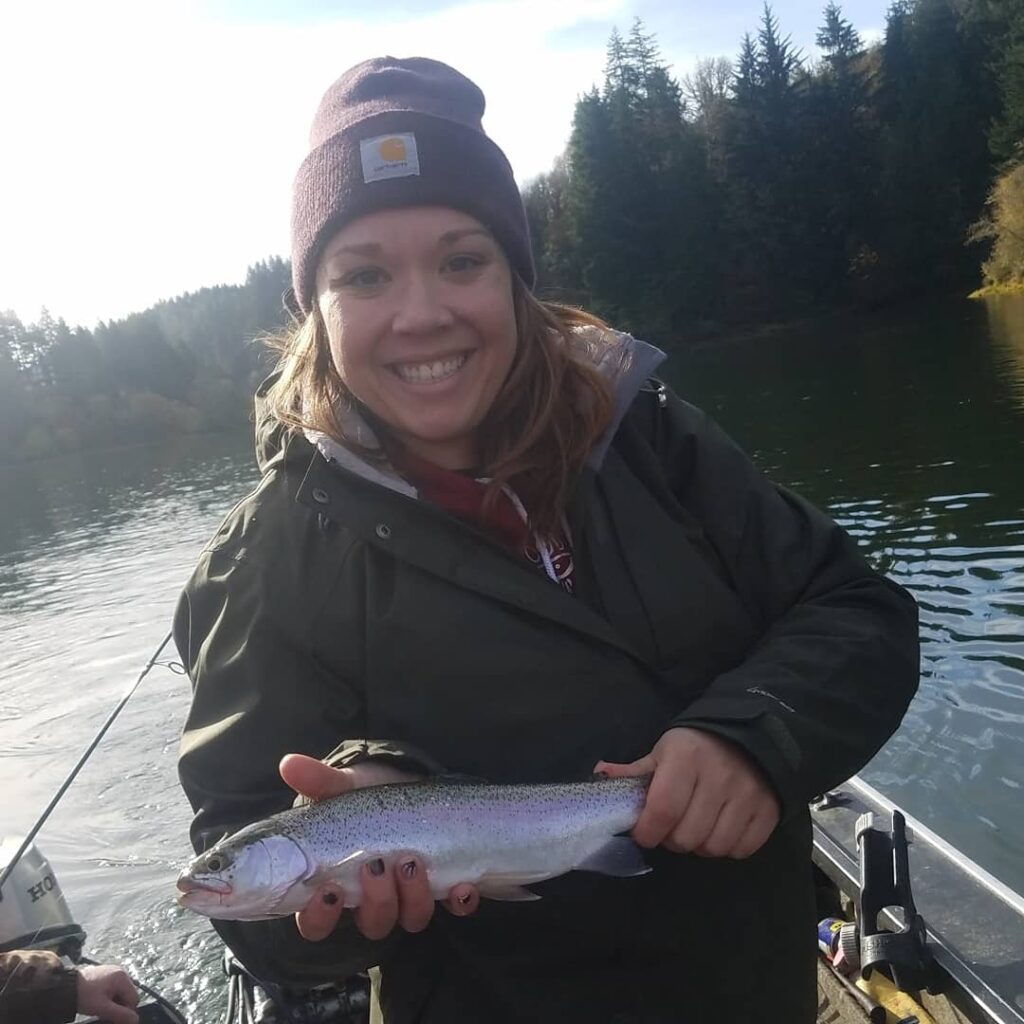 atarbox@cooswatershed.org
541-888-5922, Extension 307

Allison moved to Oregon to join the Coos Watershed Association in 2015 after receiving her M.S. in Geography from Alabama. At the Coos Watershed Association, Allison is in charge of stream upland restoration projects to increase stream complexity and improve fish passage, as well as channel reconstruction projects. In her free time Allison enjoys traveling and spending time with friends & family.
Role at CoosWA: Allison is one of our restoration project managers who writes and manages multiple large grants each year that fund our work in the streams, such as large-scale wood placement, fish passage, and riparian planting projects. Contact Allison if you have any questions about our restoration projects, particularly those in the upper/further-out reaches of our watershed!
Favorite memory of working for CoosWA?
"Getting stuck in mud up to my waist during fish salvage at the East Fork Millicoma Oxbow and having to get pulled out by my wonderful coworker, Ed Hughes."