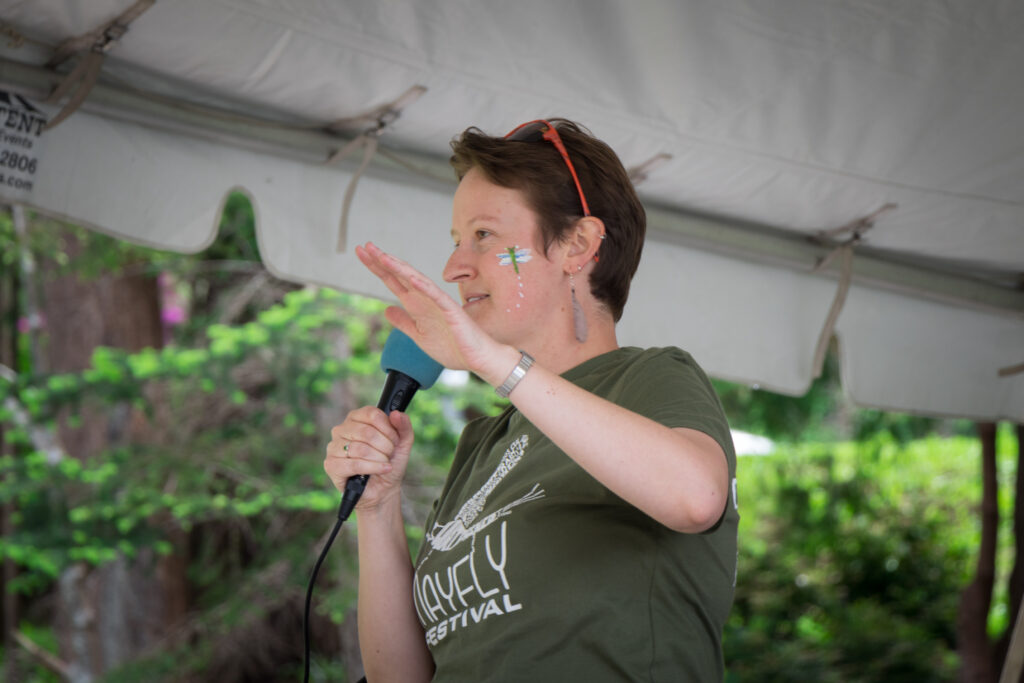 acarleton@cooswatershed.org
541-888-5922, Extension 306

Alexa joined CoosWA in 2013. Her background is in insect ecology, which she discovered while studying Evolution and Ecology at UC Davis. She went on to complete a master's degree at Washington State University Vancouver, focusing on habitat restoration for rare butterflies. She now shares her passion about ecology with the Coos watershed community through stewardship projects, youth programs, and community outreach. In her spare time, you can find her crouched down taking photos of insects.
Role at CoosWA: Alexa leads our school programs, manages the CoosWA website and social media pages, organizes the annual Coos Watershed Mayfly Festival and other volunteer events, and coordinates regional partnerships such as the South Coast Cooperative Weed Management Area. Reach out to Alexa if you are interested in volunteering with CoosWA or have any ideas/questions about our outreach programs!
Favorite memory working for CoosWA?
"Bringing the Coos Watershed Mayfly Festival to life! The most fun part of my job each year is to see people come out to sing, eat, dance, and celebrate the watershed that we all call home."