Donate online or send a check
Send a check, made out to Coos Watershed Association, to:
Coos Watershed Association
PO Box 388, Coos Bay OR 97420
Don't forget your donation is tax deductible.
Buy a T-shirt, hoodie, or hat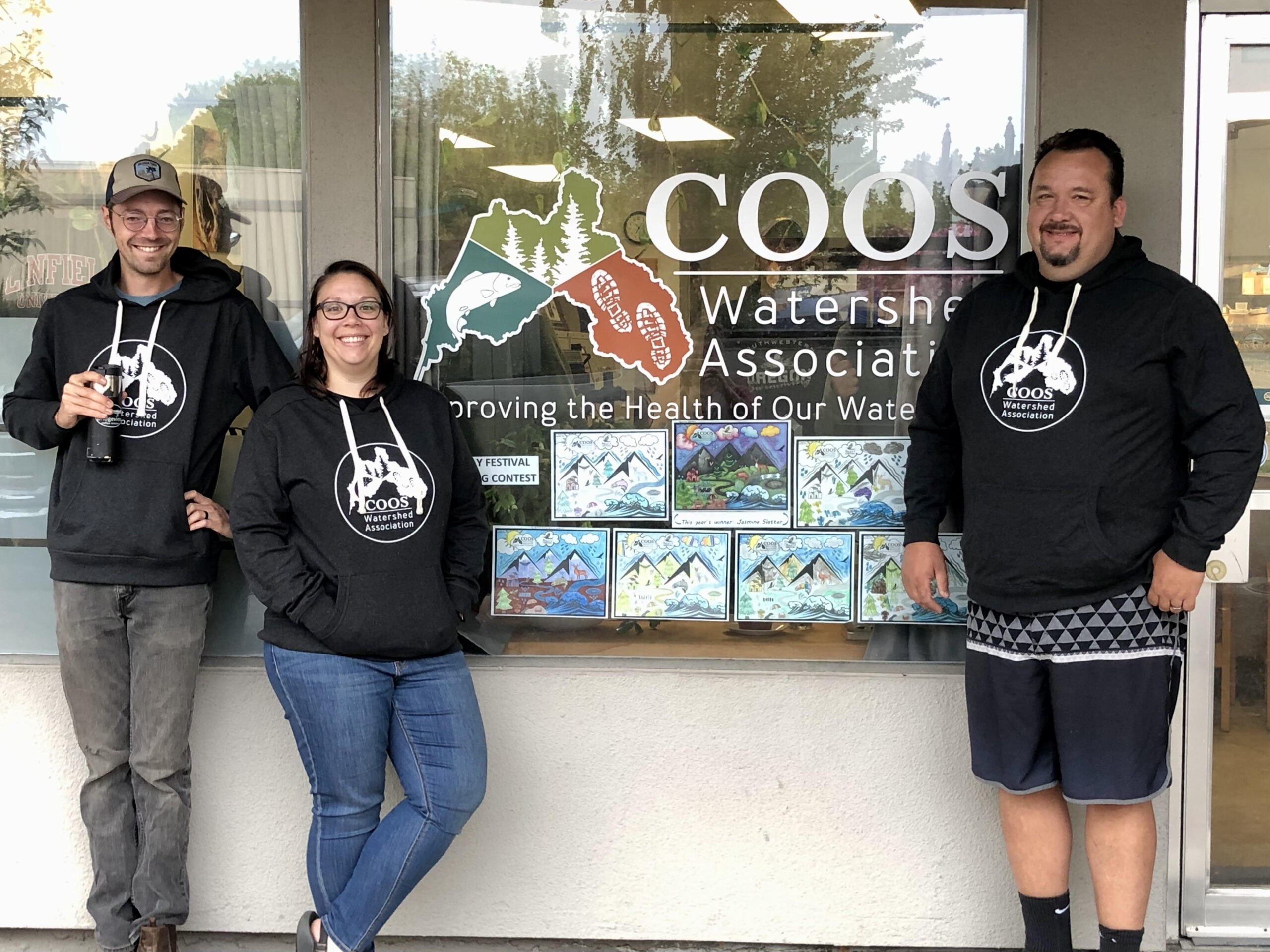 Fred Meyer Community Rewards
Support your favorite non-profit just by shopping at Fred Meyer with your Rewards Card. All you have to do is link your Rewards Card and scan it every time you shop!
Select "Re-enroll or link your Rewards Card now"
Search "Coos Watershed Association" or non-profit # AH074 and link your account
Scan your Rewards card whenever you shop!
Volunteer with us at a community event downtown, at our native plant nursery, or out in the streams as part of our Coho Life Cycle Monitoring Program. Fill out an interest form here.
For upcoming opportunities, join our email list and follow us on Facebook and Instagram (@cooswa).