Since 2011, the Coos Watershed Association has been leading innovative, hands-on, outdoor science and stewardship programs for local youth during the school year and summer. These programs offer skill-building, practice working on a team, and natural resource career exploration/workforce development.
School Year Programs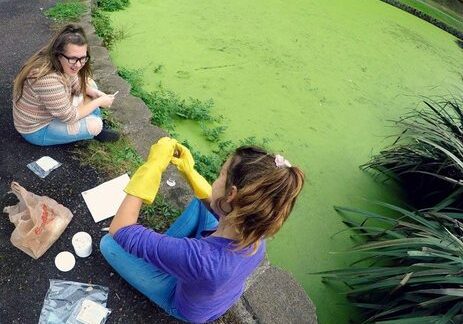 CoosWA has a strong partnership with the school districts in the Coos watershed (Coos Bay and North Bend). Programs focus on getting youth out of the classroom and into the community to work on meaningful stewardship projects. Programming is funding-dependent, but we are always open to future partnerships and grant-writing opportunities for new audiences. If your school is interested in working with us, contact Alexa at acarleton@cooswatershed.org or 541-888-5922 Ext 306.
Summer Programs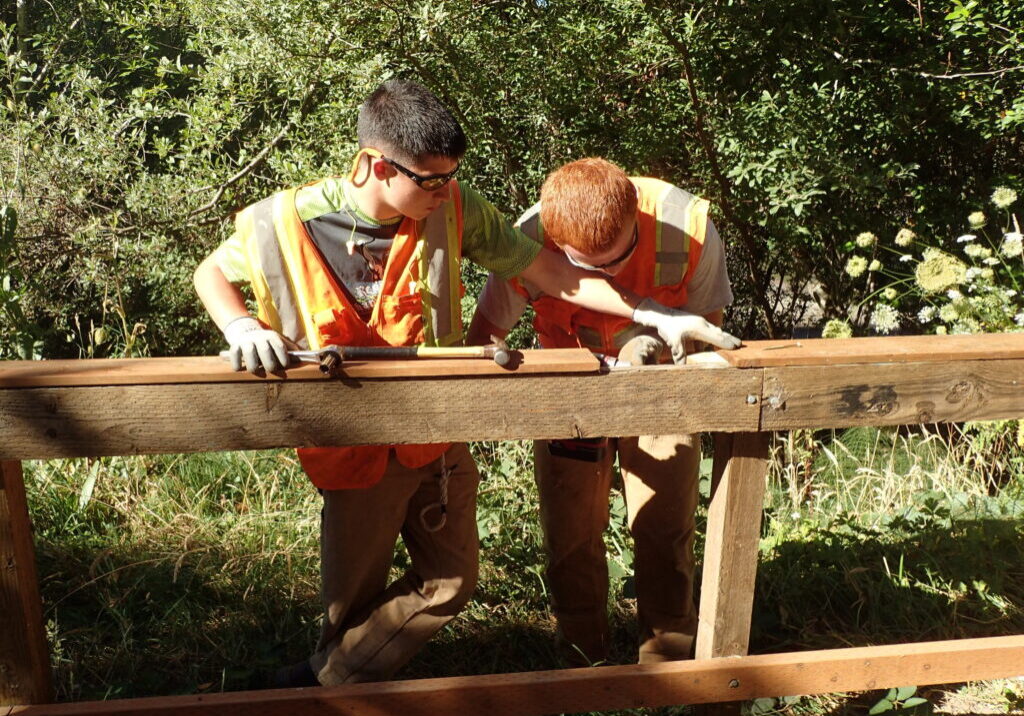 CoosWA offers summer job opportunities to youth ages 16-20 through a partnership with the Oregon Youth Corps and local agencies, such as the Bureau of Land Management and Oregon Department of Fish and Wildlife. These paid crew programs introduce youth to a variety of natural resource skills and practices, such as invasive species removal, native plant nursery maintenance, and trail-building.
Internships & Scholarships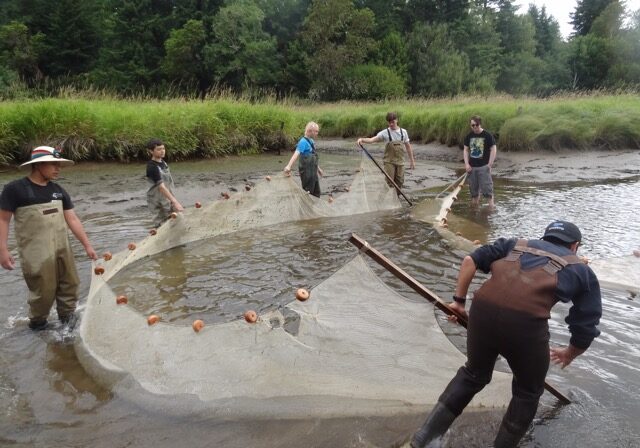 CoosWA offers seasonal Coho Life Cycle Monitoring Program internships to high school and college students interested in learning about fish and wildlife biology and monitoring. For info on current internship opportunities, visit our Employment page.
We also offer the annual Teddy Villers natural resource scholarship to a local high school and community college student each May. For more info, contact acarleton@cooswatershed.org.
CoosWA staff and volunteers are active in the community, so you can find us at any of these events throughout the year:
We started the Coos Watershed Mayfly Festival in 2017 as a way to connect with our community while celebrating and learning about the Coos watershed through science, hands-on activities, music, and art. It has blossomed into a unique event with more community partners and participants each year.
Watershed Volunteer Events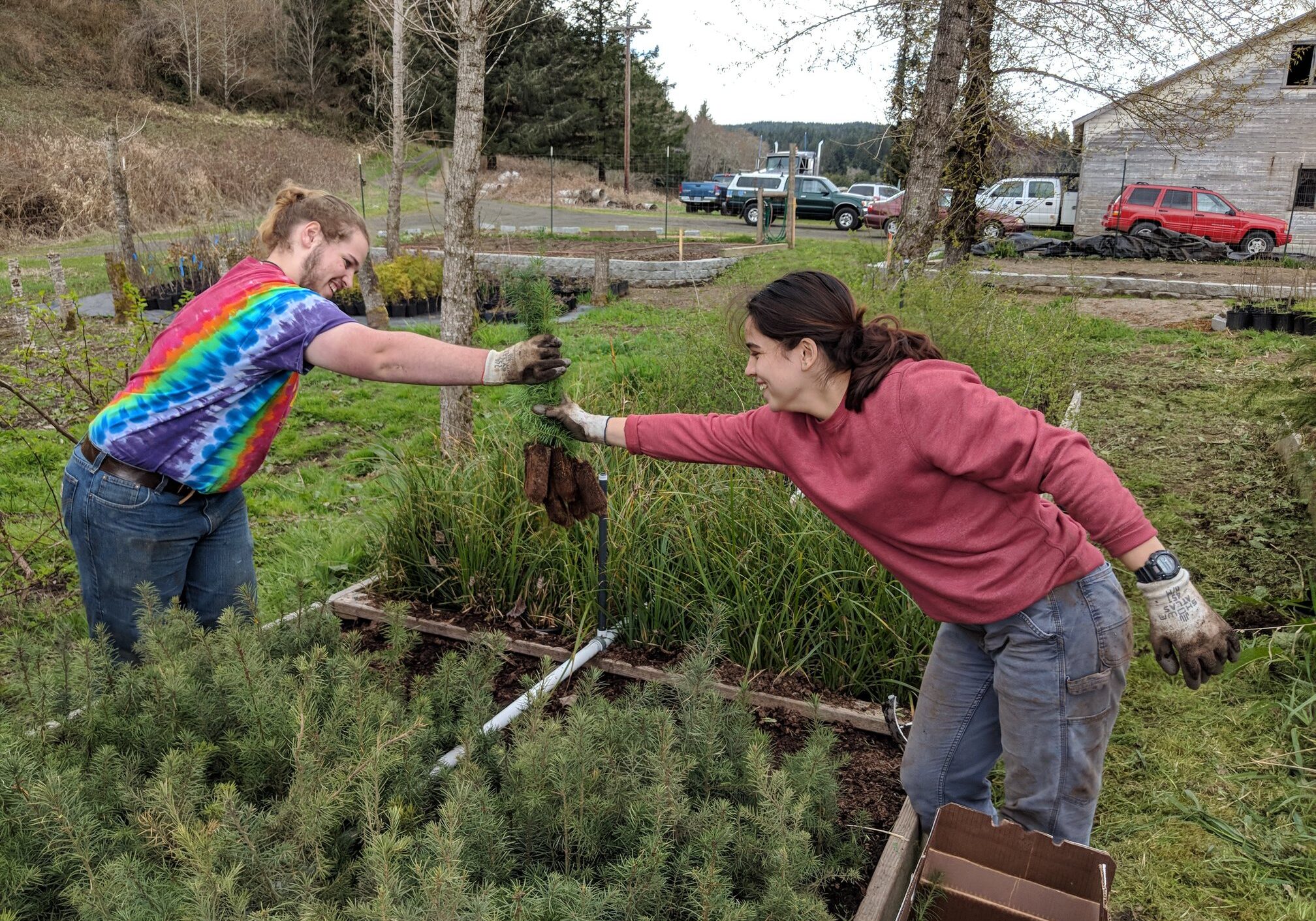 A few times a year, we host volunteer events such as Nursery Days at our native plant nursery, and downtown cleanups near our office in Coos Bay. We hope to expand these offerings in future years. To join our email list and learn about upcoming volunteer events, click here.
Community Events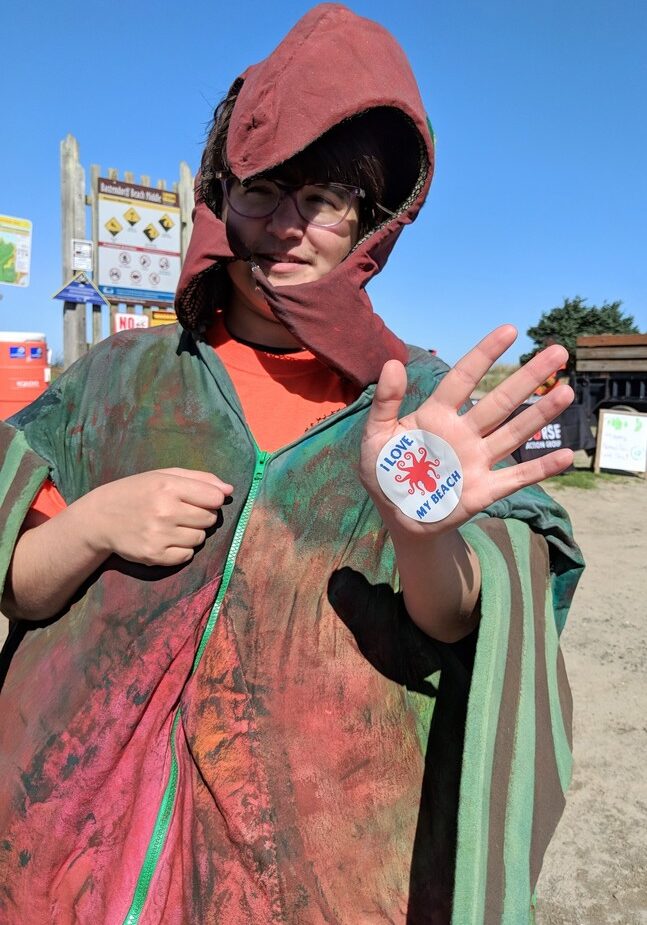 We love to support other events around town, such as the Coos Bay Farmers Market, Blackberry Arts Festival, Mill-Luck Salmon Celebration, and National Public Lands Day. This is a great opportunity for us to set up a display and meet new community members. Stop on by and say hi!