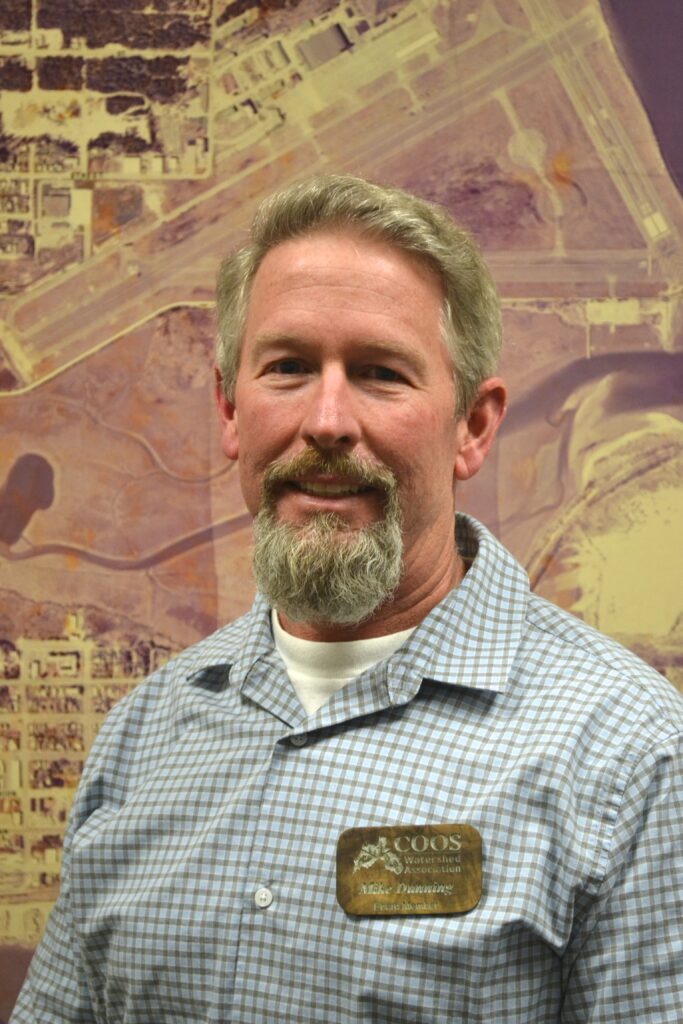 Mike Dunning moved to Coos Bay in 2012 following 20 years of active duty in the US Coast
Guard. He has worked for the Port of Coos Bay since then, first as the Charleston Marina
Complex Harbormaster, and currently as the Director of Maritime Operations. Mike has worked
with CoosWA on multiple Port projects over the years, and he joined the board in 2019 as a way
to further collaborate and develop a healthy and sustainable watershed district.