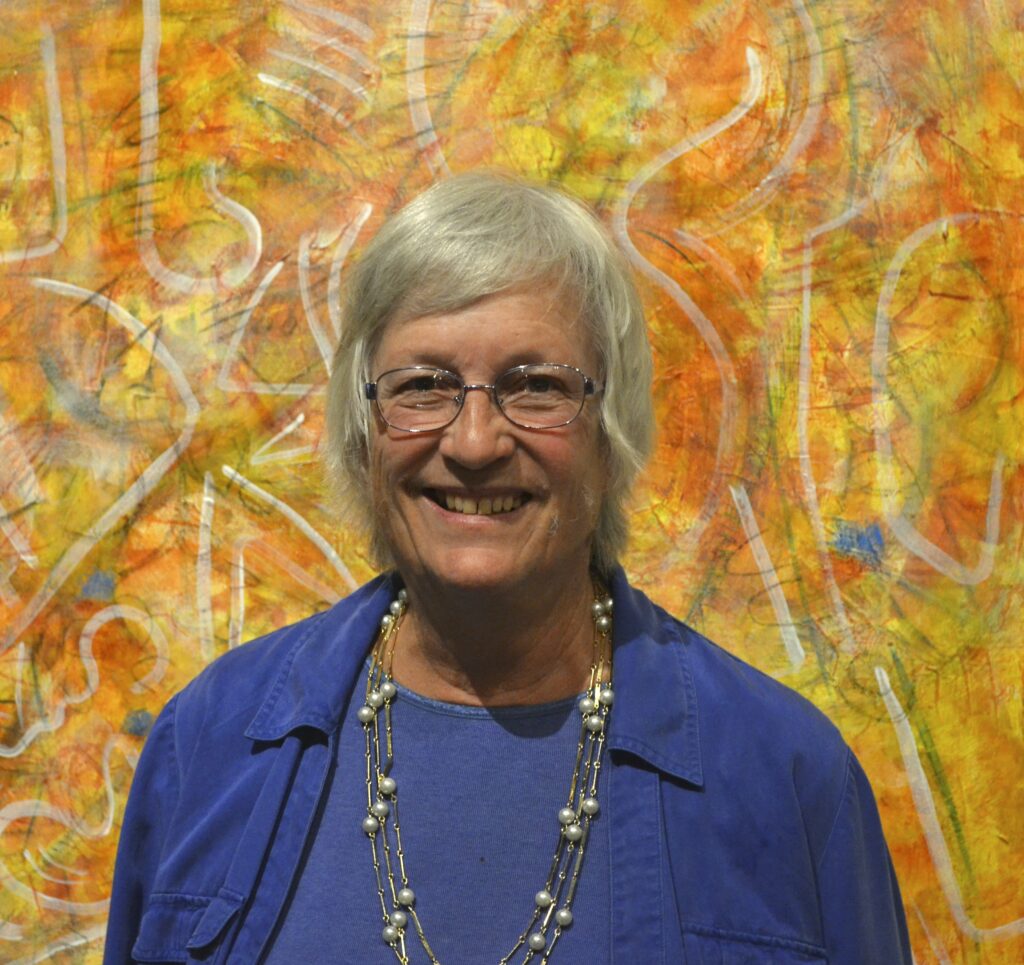 Joan Mahaffy is the one and only founding board member who is still on the board today. Joan grew up on a farm in Minnesota, and after she graduated from college, she moved to Reedsport to teach high school, where she met and married a Coos River dairy farmer. The rest is history! They recently celebrated their 52nd anniversary, and their organic dairy farm is the only remaining dairy farm on the Coos River. Joan was asked to join the board in 1994 to represent ranching and agricultural interests, which she has done steadfastly and proudly ever since. When asked what has inspired her to stay on the board after all these years, she says, "it continues to be a challenge I enjoy."
---
Joan's full story about moving to Coos County
I grew up on a typical diversified farm in southwestern Minnesota, purchased by my great-grandparents when they emigrated from Iceland in 1879. I remember hogs and sheep and a herd of polled shorthorn beef cattle. I remember corn and soybeans, oats and barley, alfalfa and even flax, which looked like a lake of blue when flowering in June.
When I accepted a teaching position at the high school in Reedsport after college graduation, it never crossed my mind that I'd marry a Coos River dairy farmer, but that's what happened, and that was over 50 years ago. Chuck's grandparents came from St Louis, Missouri in 1906 and settled on a farm on the North Fork of Coos River (Millicoma).
The Mahaffys milked cows like many other farmers on the river at that time. Today Bob Mahaffy lives on the original farm while we live across the river on a farm purchased in 1929 by my father-in-law. Our son Pete and his wife Kelly operate the farm now as an organic dairy, shipping the milk from their Jersey cows to Organic Valley. Currently it's the only dairy farm still remaining on the Coos River.
During the beginnings of the Association in 1994, initial board members who were appointed agreed to "collectively represent the types of water-dependent livelihoods, land uses, or other 'at large' interests in the Coos Estuary watershed." Somebody asked me to be one of those representing ranching and agricultural interests. Now, 27 years later, I'm still on the board because it continues to be a challenge I enjoy.