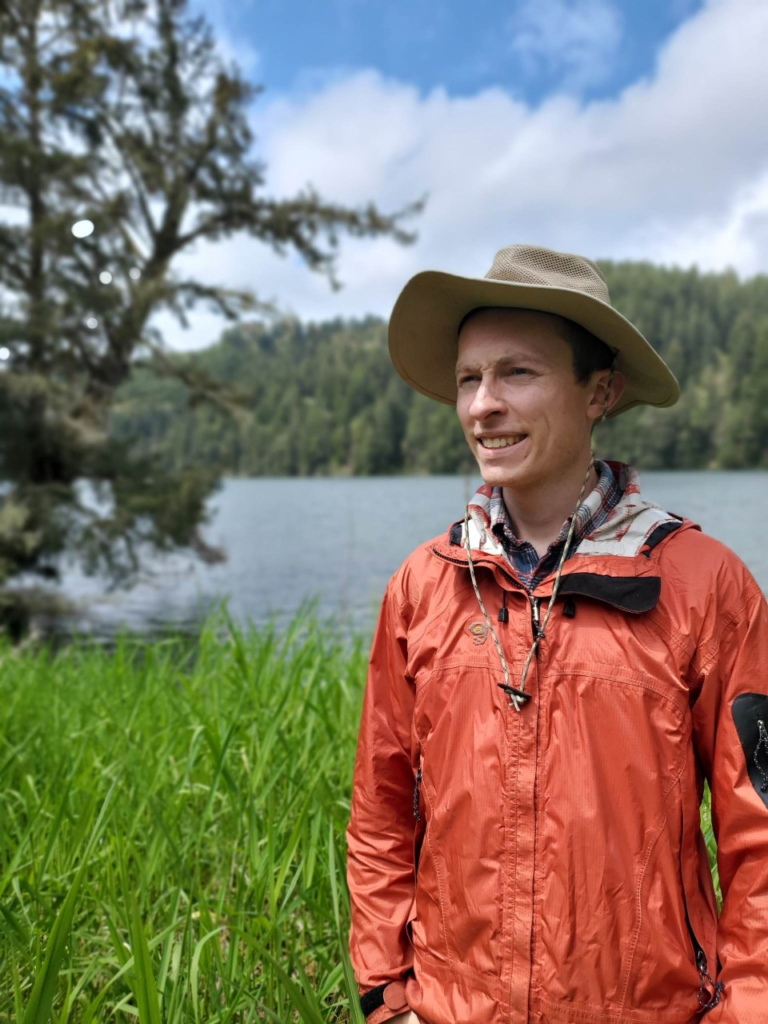 eperry@cooswatershed.org
(541) 888-5922

Eric was born and raised in Idaho and moved to North Bend in 2022. His love of nature led him to earn a bachelor's degree in Natural Resource Conservation, and a master's degree in Restoration Ecology and Habitat Management, both from the University of Idaho. Eric enjoys exploring the outdoors with his wife while hiking, camping, climbing mountains, and kayaking.
Role at CoosWA: Eric helps out in several places, the restoration crew, the native plants nursery, and in noxious weeds work. He has several seasons of experience with herbicide work and noxious weeds control and is passionate about helping native ecosystems to thrive by controlling weeds.
Memorable experience in Coos County?
"The first time I came across a rough-skinned newt, I couldn't believe my eyes! I love amphibians and am amazed that they are all over the place here!"