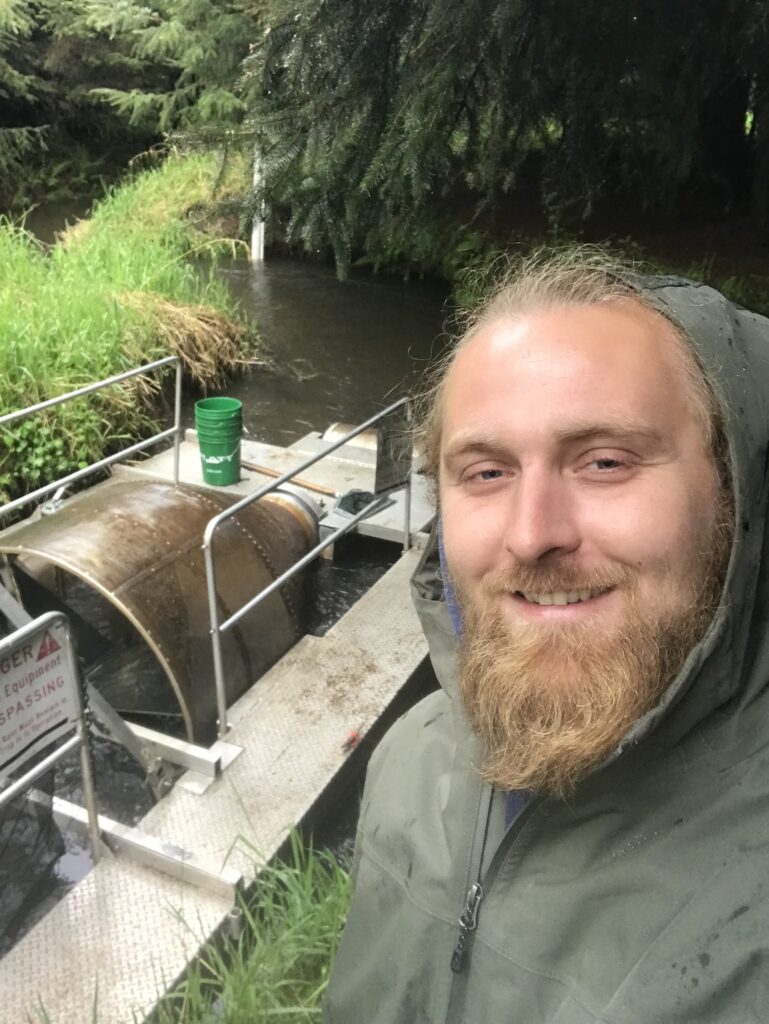 fishresearch@cooswatershed.org
(541) 888-5922, Extension 310

Kevin was born and raised in Oregon. He loves being outdoors, whether it's paddleboard fishing at Eel Lake, riding mountain bikes at Whiskey Run, or disc-golfing at Ferry Road Park, usually with his wife Misha and dog side-kick Max! Kevin started his career in riparian restoration with the Siuslaw Watershed Council in 2021 and has since fallen in love with this work. He joined the CoosWA team in 2022 and looks forward to making a positive impact in estuaries and riparian zones as our Fisheries Research Assistant.
Role at CoosWA: Kevin works with volunteers and interns to monitor coho salmon populations throughout the Coos Basin. Contact Kevin if you're interested in learning more about CoosWA's Life Cycle Monitoring Program!
Memorable experience outdoors in Coos County?
"Visiting Golden and Silver Falls for the first time!"