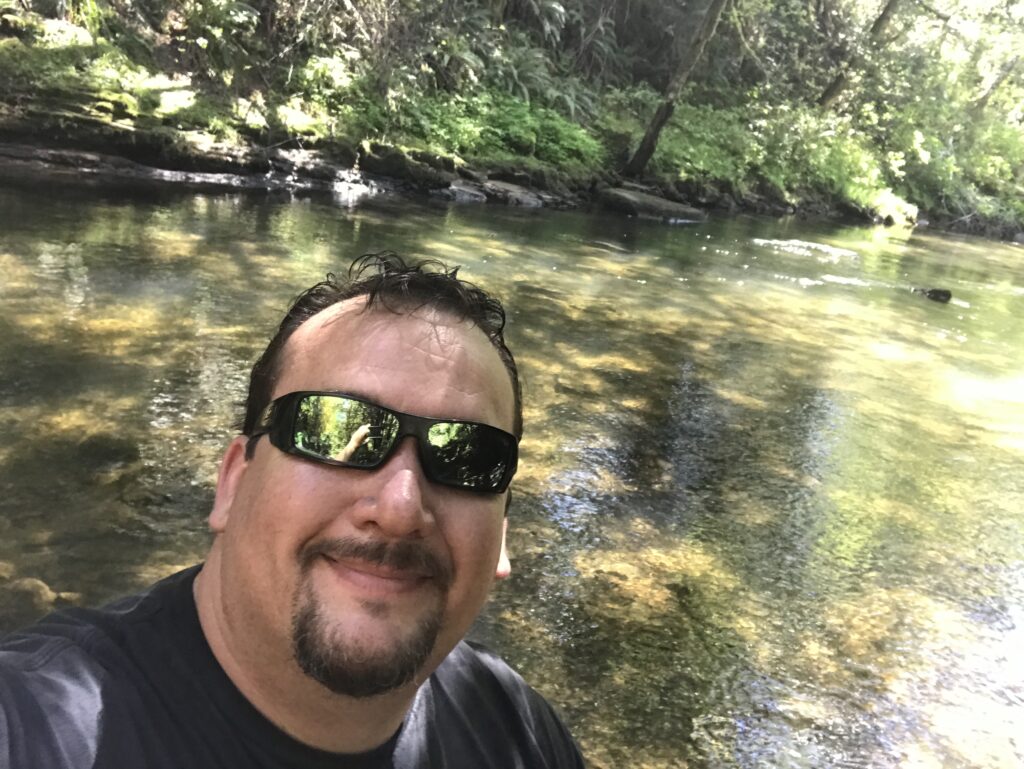 freasor@cooswatershed.org
541-888-5922, Extension 303

Freelin has spent most of his life in the Coos watershed. After receiving his education at Southwestern Oregon Community College, Freelin worked as a Water Quality Technician with the Coquille Indian Tribe, and has been at CoosWA since 2004. Freelin manages our Water Resources and Road Assessment Programs. In his spare time, he enjoys spending time with his family, surfing and mushroom picking.
Role at CoosWA: Freelin leads our water resource monitoring programs, most notably our stream flow gauging stations that collect real-time water quality and flow info at multiple sites throughout the watershed. He also manages our road survey program each summer, which assesses the condition of forest roads and erosion potential along streams. Reach out to Freelin if you have any questions about any of these programs!
Favorite memory of working for CoosWA?
"One day doing spawning surveys with Dan Draper, we saw about 450 Coho, two salmon, four bald eagles, two herds of elk, and five deer. It was amazing to see so much wildlife in one day on the job."