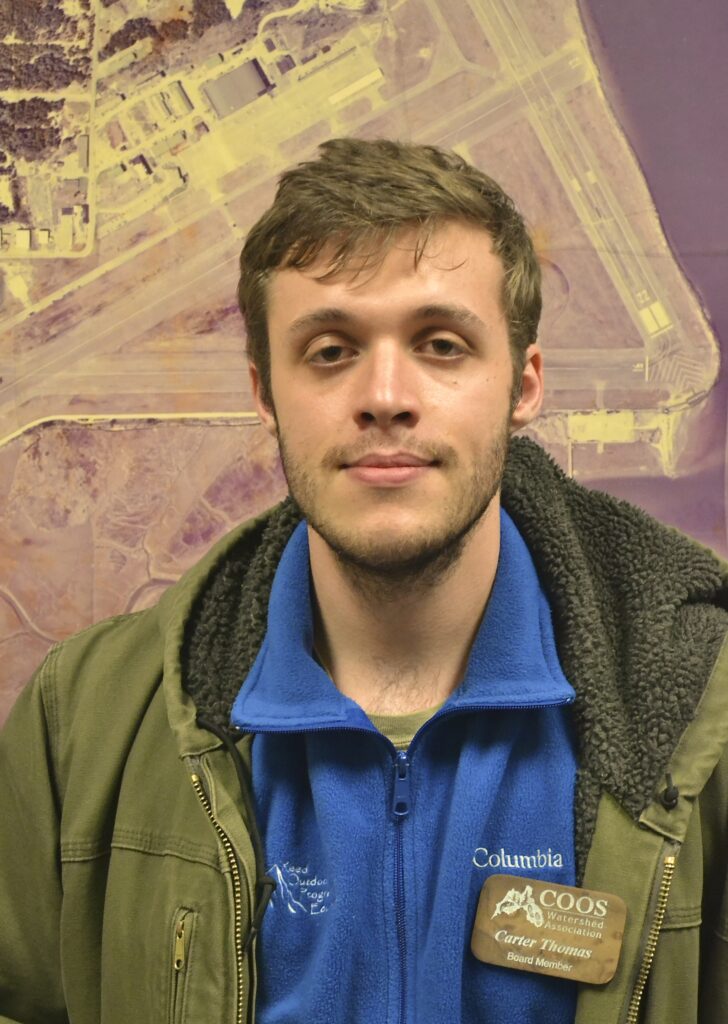 Carter Thomas is the Air and Water Protection Specialist for the Confederated Tribes of the
Coos, Lower Umpqua, and Siuslaw Indians. In this role, he is responsible for protecting and
enhancing natural resources important for the health of tribal members and the environment
within the ancestral lands of the Tribe. The health of the Coos watershed is of the greatest
importance to the Tribe, who have a long history and connection to this place. He joined the
CoosWA board in 2019.