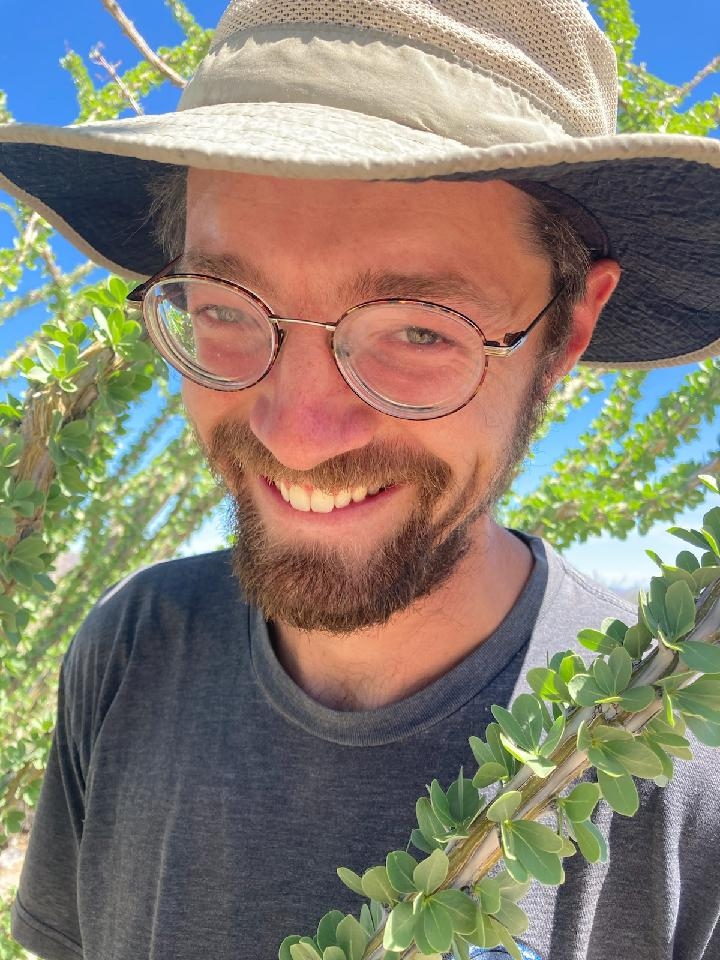 ahansen@cooswatershed.org
541-888-5922, Extension 309
Anders was born and raised in the Pacific Northwest. From a young age, nature and the outdoors fascinated him, which led him to pursue a degree in Marine Biology at the University of Oregon in 2014. Once in Charleston, OR, it's no surprise he fell in love with our local ecosystem, which he now takes great pride in restoring and enhancing. When he's not at work, you can find Anders outside hunting for plants, pollinators, or mushrooms.
Role at CoosWA: Anders helps lead our restoration crews and also specializes in noxious weeds education and removal. If you are concerned about noxious weeds/invasive species on your property, Anders wants to hear from you!
Favorite place in Coos County?
"I'd have to say the Umpqua dunes. The almost alien expanse of the rolling sand, coupled with the unique life adapted to it, is mesmerizing. Furthermore, the substrate makes for excellent dune bocce play, which happens to be my favorite pastime."